Happy Summer folks! We're glad to have some good weather and hope that means that our members are going to get out and submit more fresh pics of their gorgeous FBodies!
For those that don't know the drill: Choose one option as your pick for May 2017 COTM--
Voting is public and you can only vote once
.
Voting will close on Wednesday, June 6th, at 9:30am EDT
and then a winner will be announced. We'll send the winner a NJFBOA decal and add them to our COTM Archive, to commemorate the win

Good luck, guys!
1. Nick -
Anti Rice Guy
1995 Chevy Camaro Z/28 Convertible
Car was purchased in 2001 off of a used car lot while on vacation. Within the first month it got the stripes, chrome 16" Trans Am wheels, a high flow cat/catback, CAI, and a Hypertech programmer. Since then, the only addition has been three-point subframe connectors.
In the meantime, it's been a lovely cruiser, roaming the curvy roads of Northwest NJ and the shoreline.
2. Mike -
maroman88
1988 Chevy Camaro
1988 Camaro Sports Coupe that I've had for 16 years now. 91k miles on the original 305 thats been carb swapped. It's lowered on repro C5Z's, full exhaust, 4th gen interior, '92 ground effects. It sat untouched for 6 years, finally pulled it back out.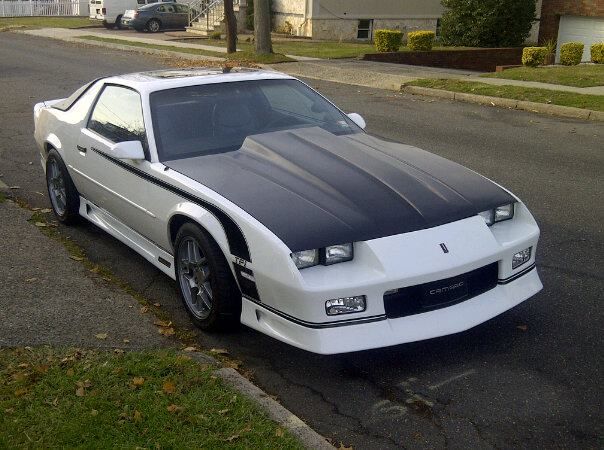 3. Joe -
MDSheds_SS
2002 Chevy Camaro SS
"Cam only" + bolt ons. '02 NBM SS on 15" Weld Pro Stars with DRs. Best pass of 11.3x @ Atco
4. Jon -
madness410
1999 Pontiac Trans Am WS.6 6MT
1999 WS6, bone stock LS1. lowered on Koni str.t shocks and Strano springs, BLS HID upgrade, SLP LM1 exhaust.